Genus Hurricane 3D Mirror Rig
$300 per day
The Genus Hurricane mirror rig is one of the most versatile but affordable stereoscopic 3D rigs. It can be used with a beamsplitter mirror for shooting talent and objects close to the cameras, but also converts to function side by side for hyper-stereo exteriors and scenery.
adding dual wireless follow focus is recommended. The interaxial adjustment can be motorized as well.
Designed by Alistair Chapman, the Hurrricane is the premier stereo rig in its price range.
Details
rig weight is only 6 kg (13.2 lbs) with beamsplitter mirror, 14.5 lbs with optional bolster bracket
can hold camera/lens combinations weighing up to 4 Kg / 8.8 lbs each
shown with 2 Sony F5 cameras and 2 Zeiss CP2 primes, the rig is also ideal for RED Epic/Dragon, Alexa Mini, and many other cameras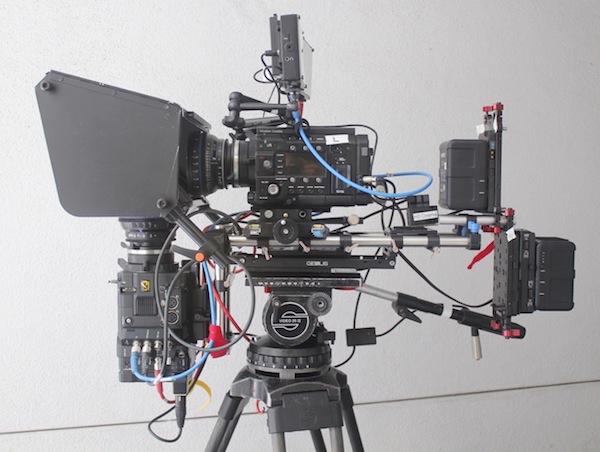 See also: